Held annually, the Business and Arts South Africa Awards, jointly sponsored by Business Day, BASA and partnered by Hollard, recognise and encourage excellence and innovation in the field of business support for the arts. 
In keeping with the theme of transformation, the 2015 Awards ceremony was held in the foyer of the Constitutional Court of South Africa, with its unique collection art works celebrating the country's freedom and democracy.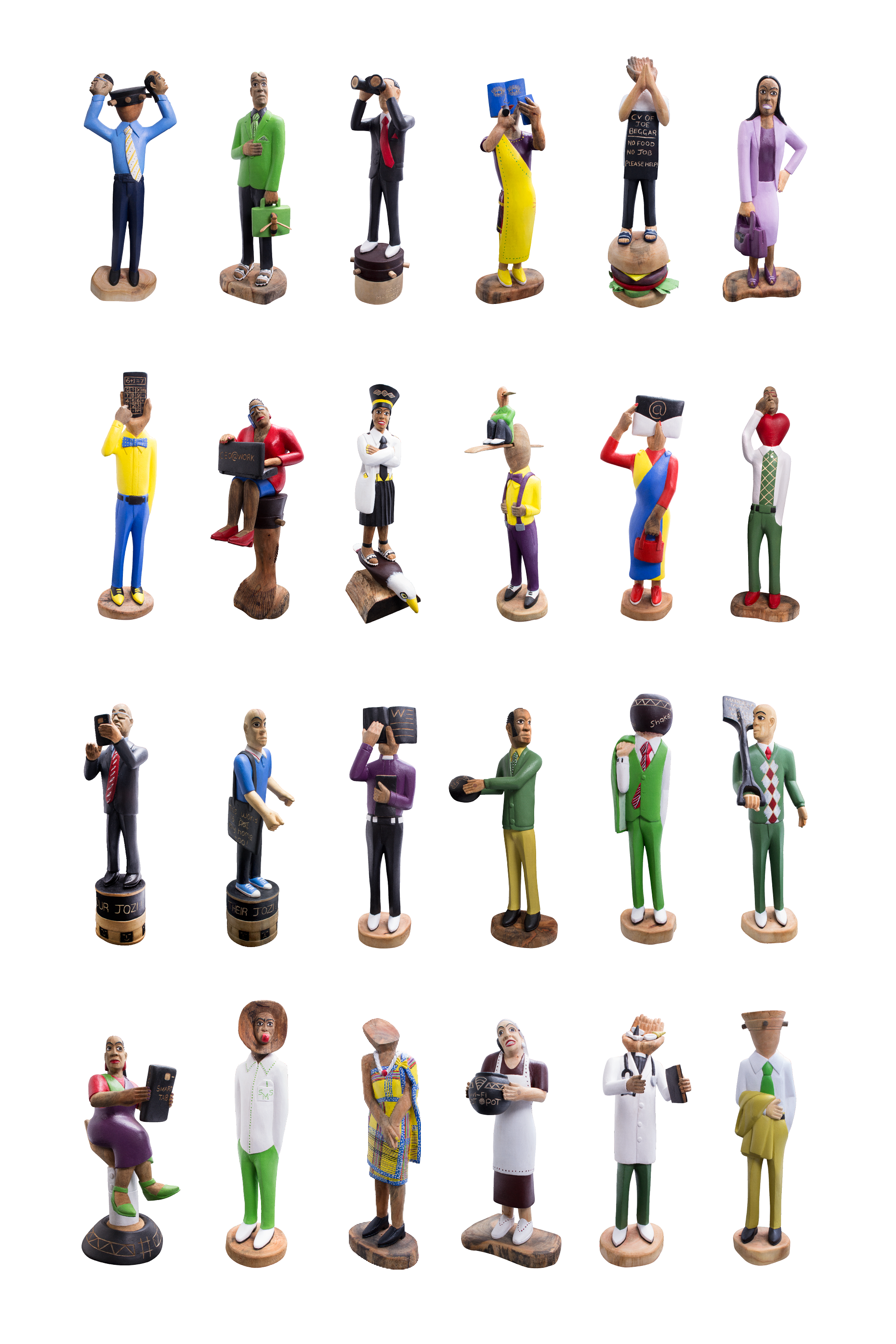 We commissioned sculptor Collen Maswanganyi to create a unique sculpture for each award winner. Inspired by the theme of transformation, Maswanganyi created a "family" of pieces, with each sculpture representing a different family member expressing different aspects of transformation. The programme and promotional collateral showcased Maswanganyi's sculptures in a bold and striking manner.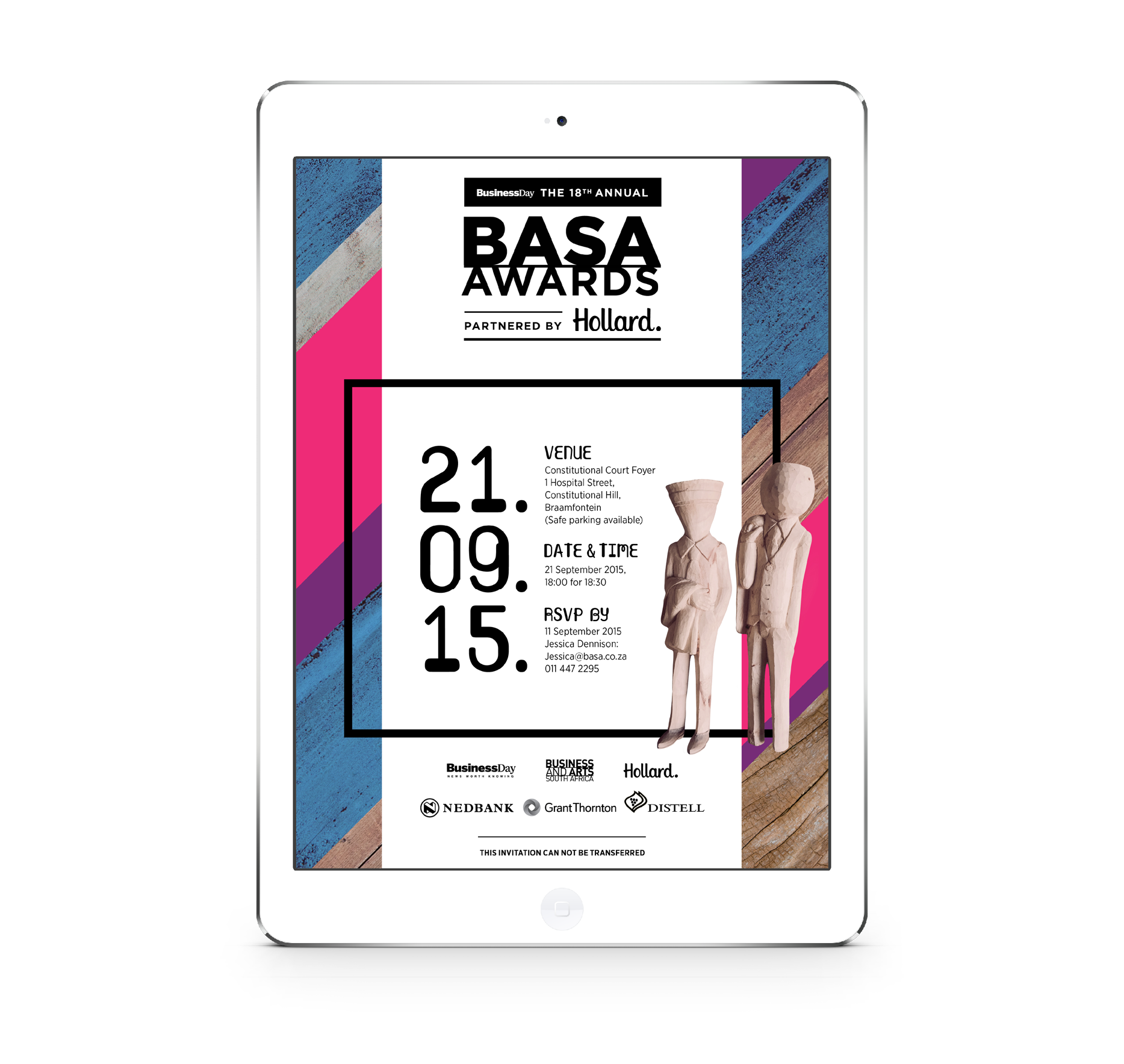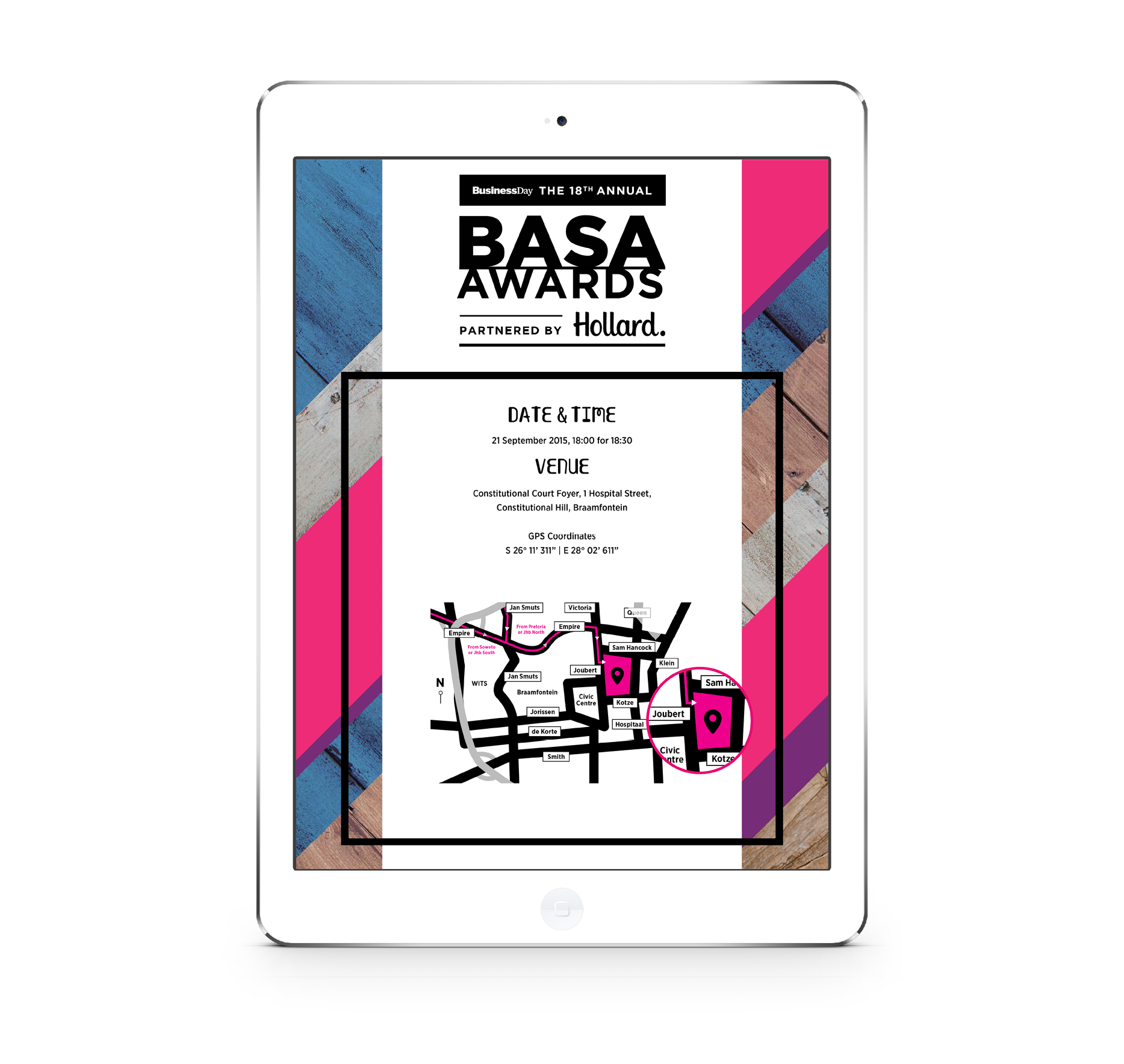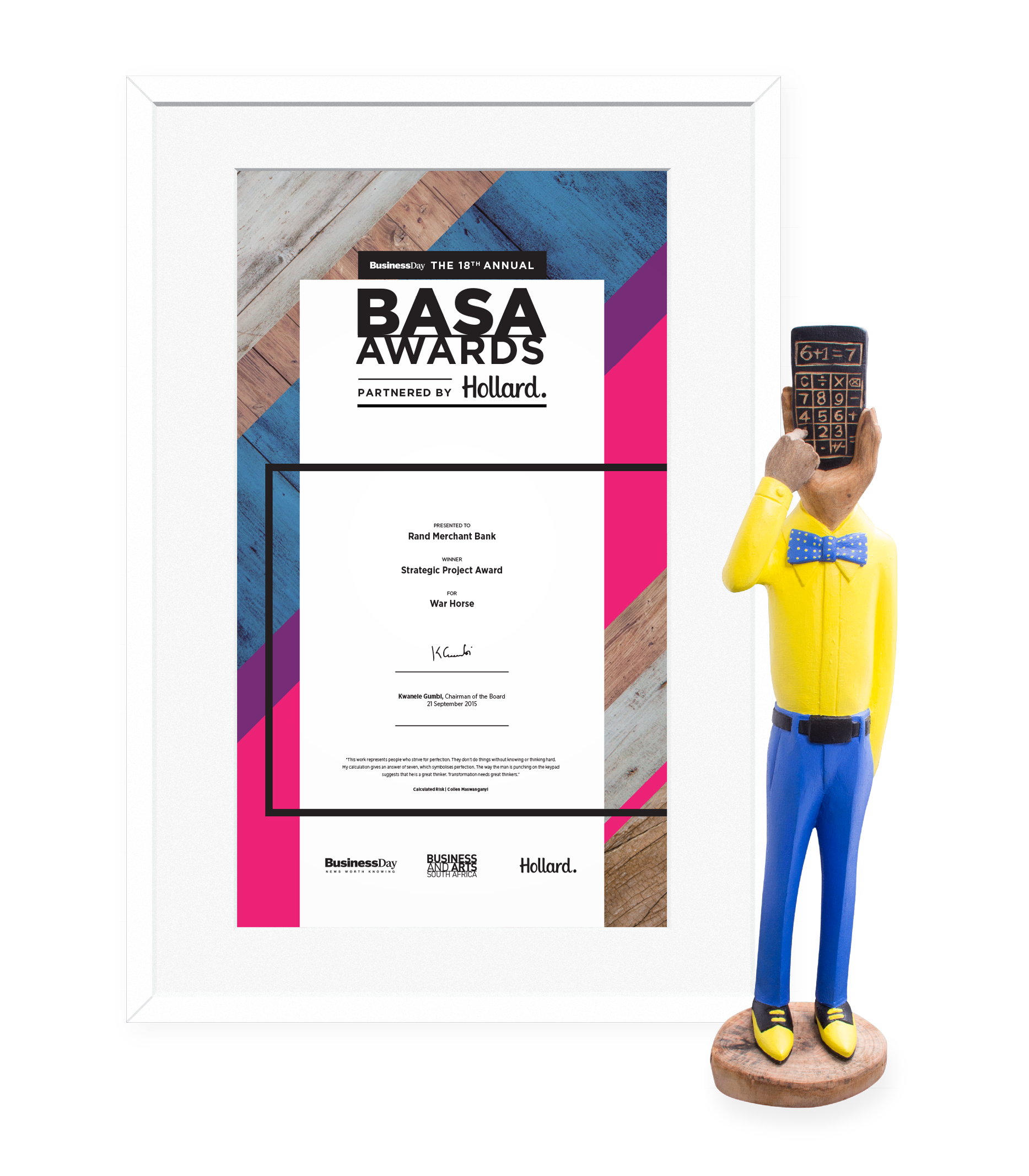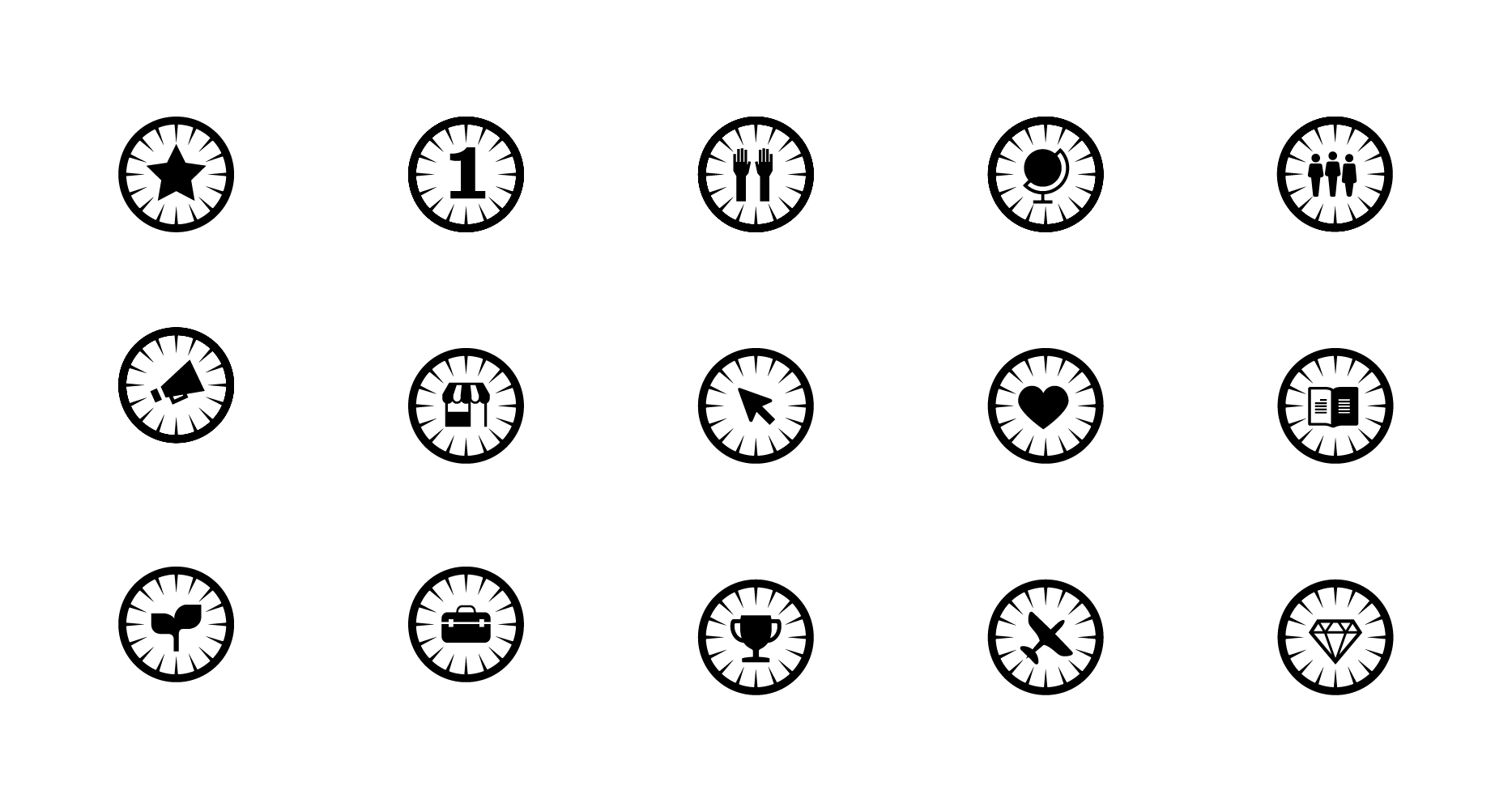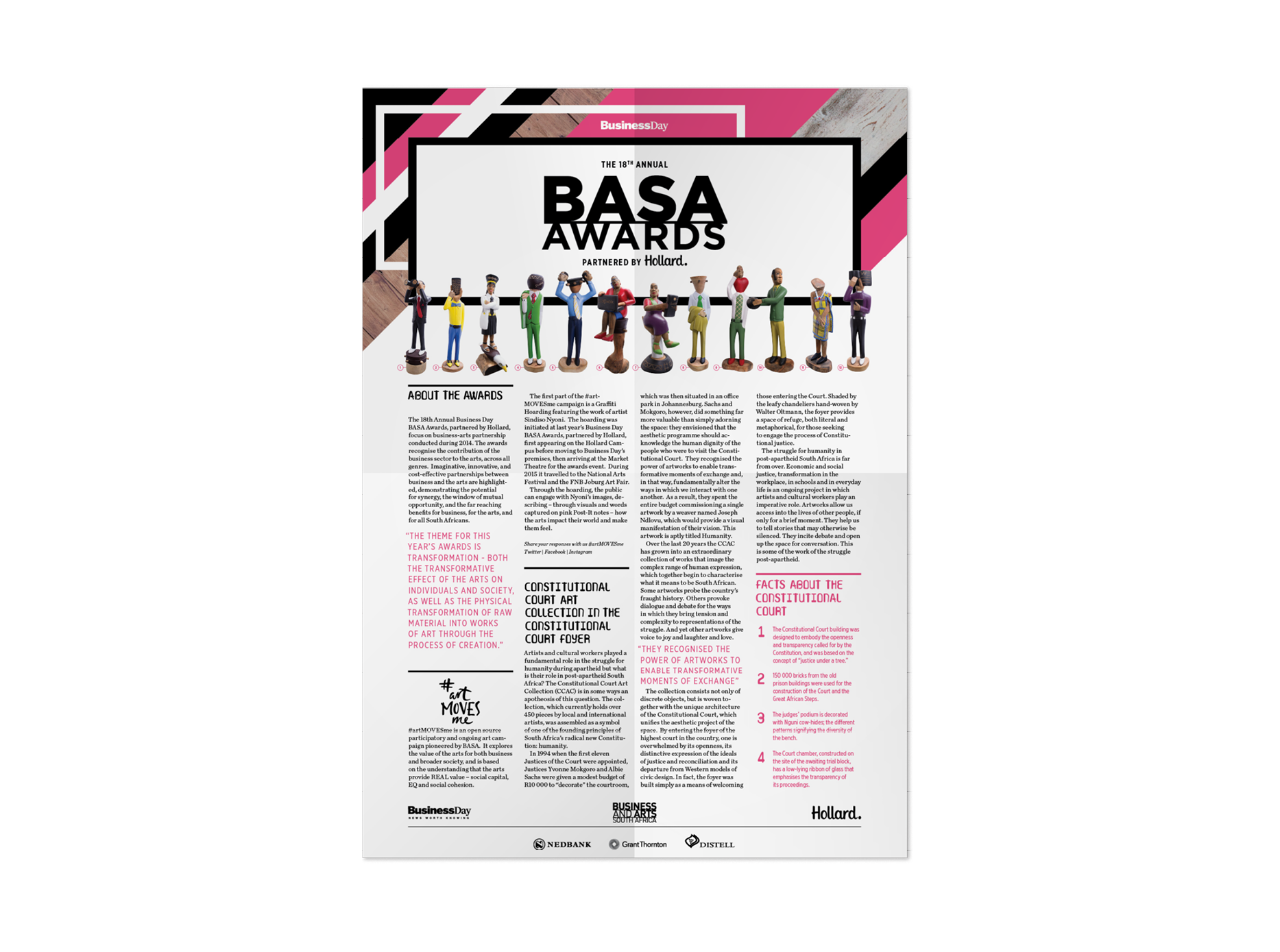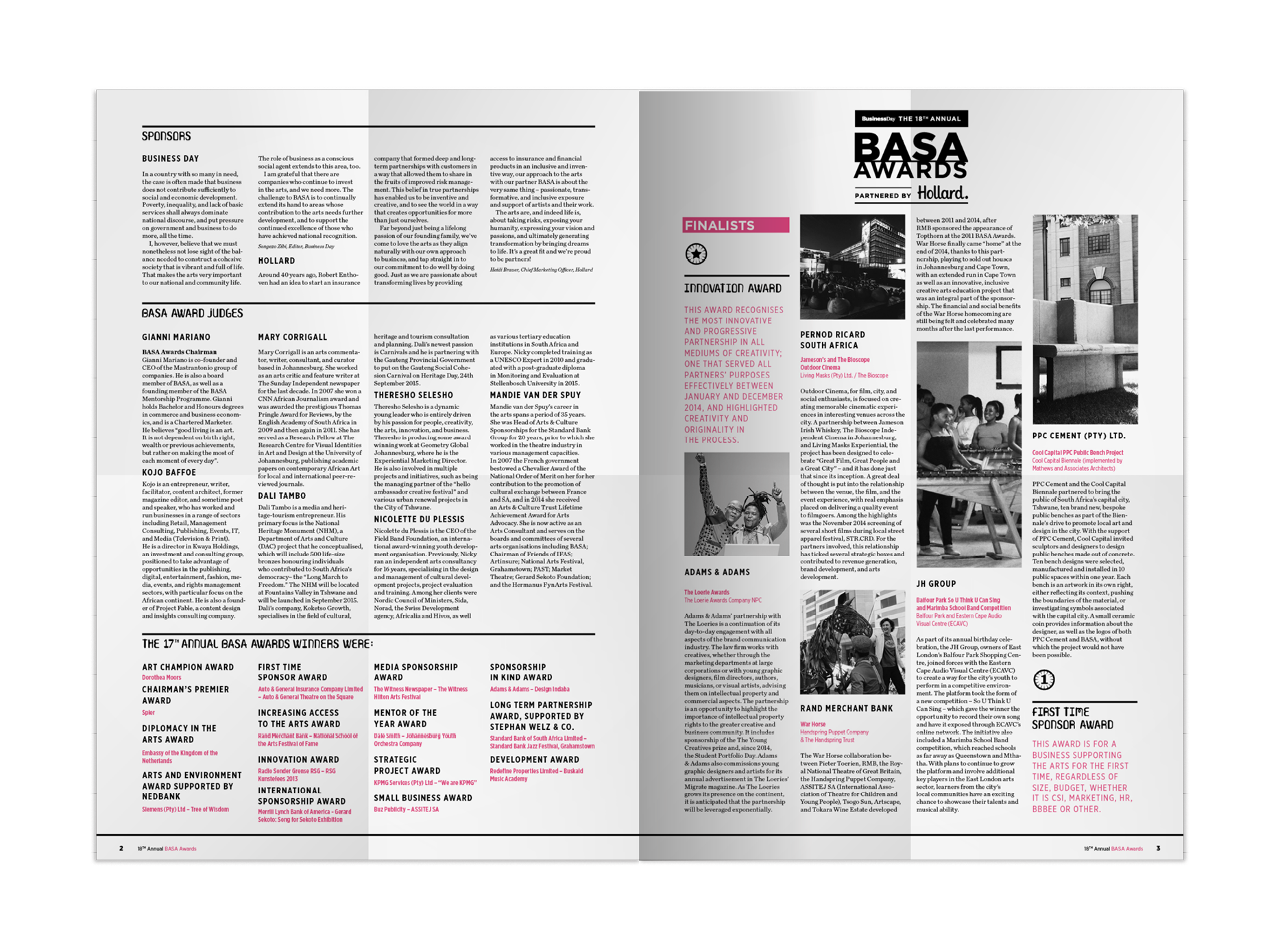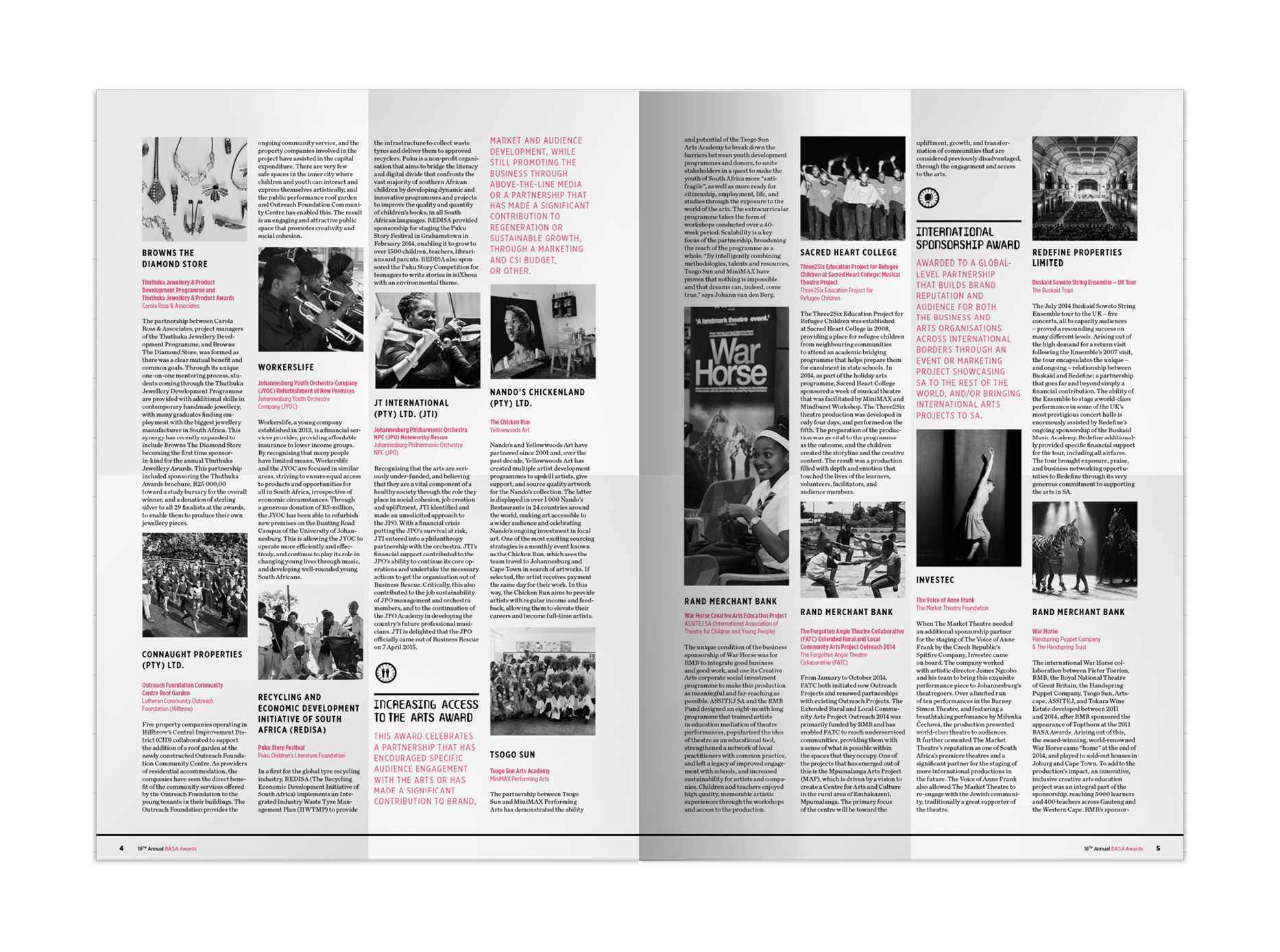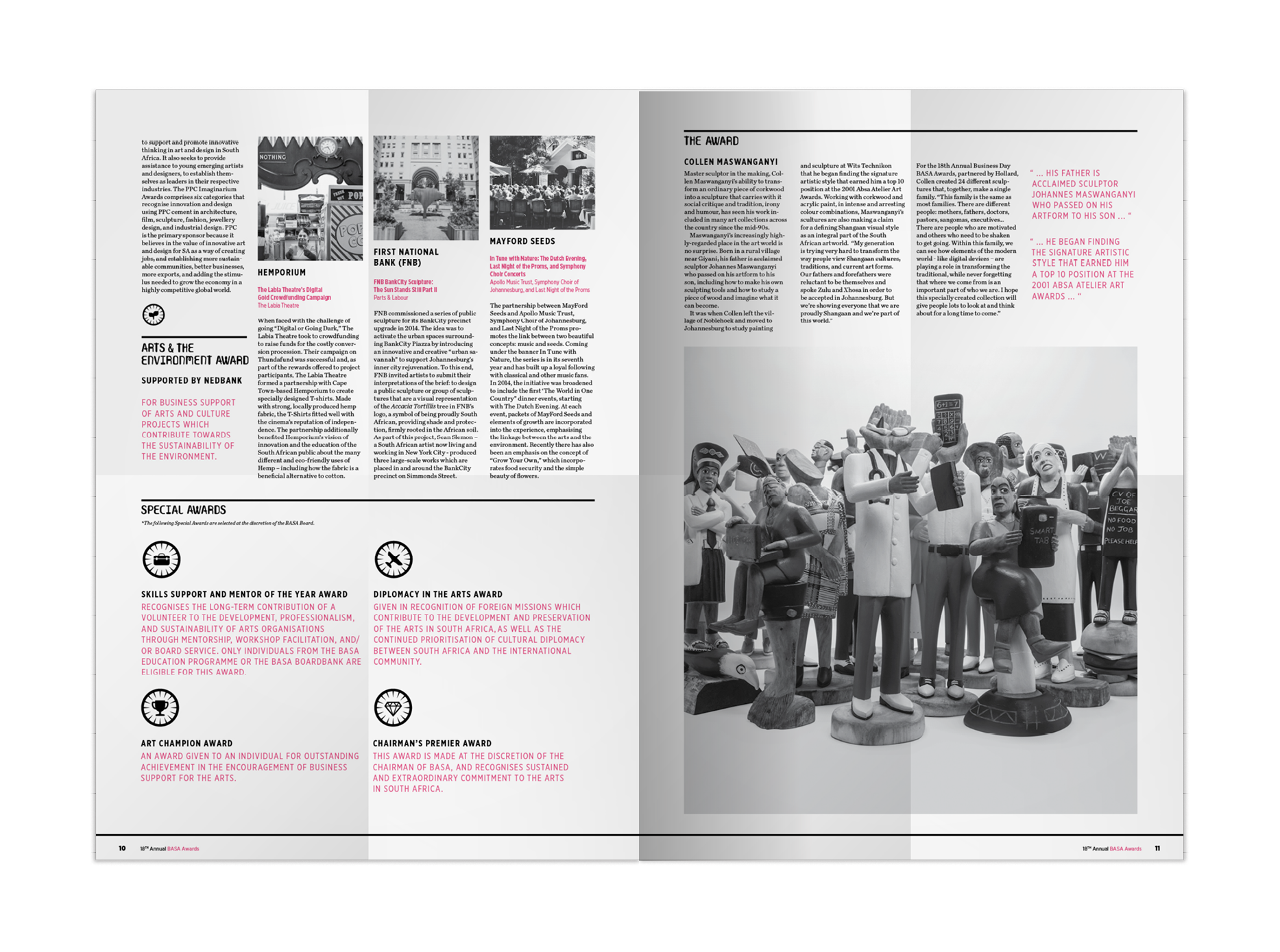 As part of the legacy of the 18th Annual Business Day BASA Awards Breinstorm assisted in developing the first iteration of a free App that allows all smart phone users to take a tour of Constitutional Court's important art collection – either on site, or remotely