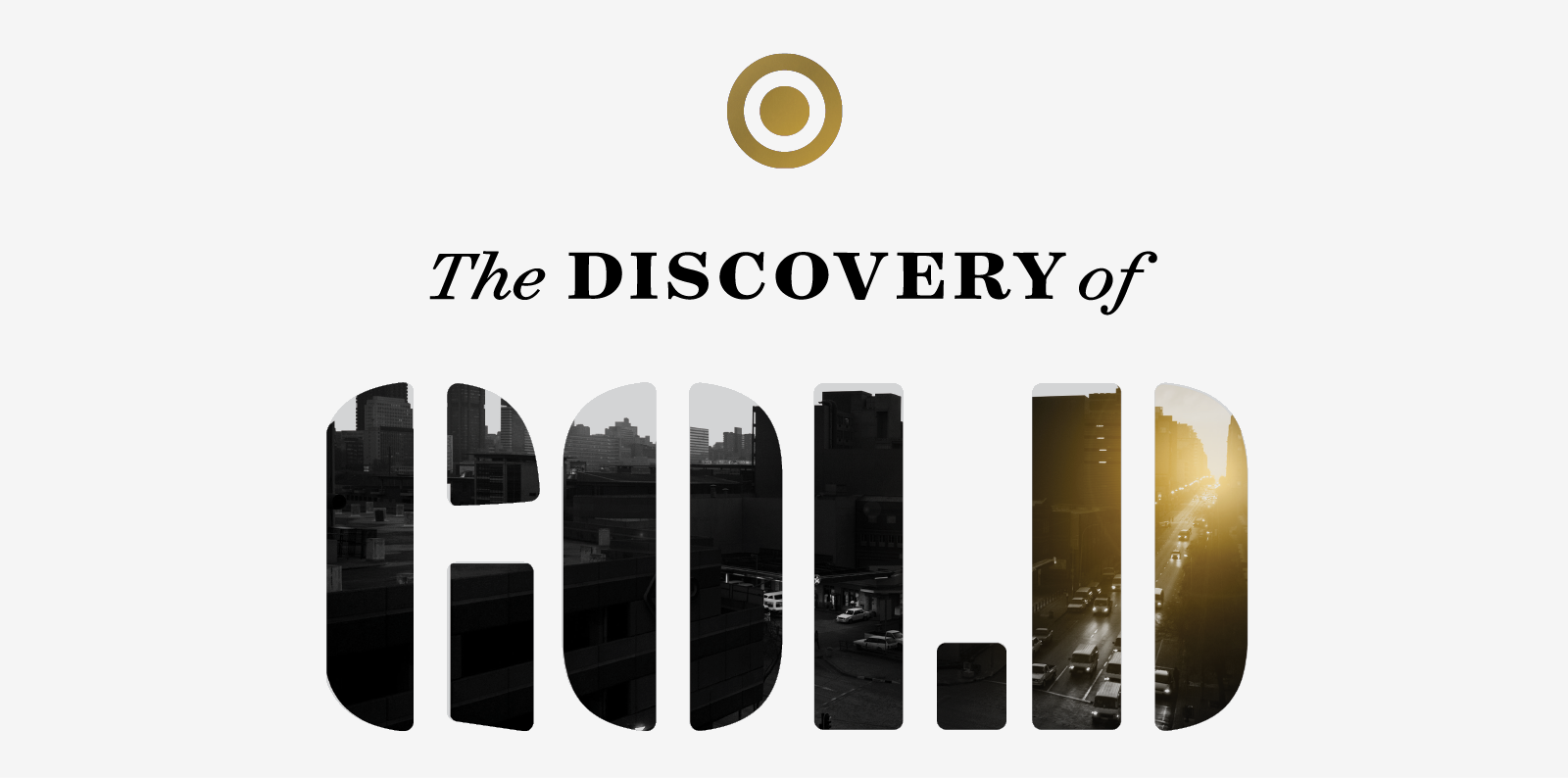 Few precious metals capture the imagination quite like gold does. To mark the anniversary of the discovery of gold on the Witwatersrand, the SA Mint issued the 'Discovery of Gold' coin series. Breinstorm alchemised an integrated solution for the packaging, promotion and launch of the commemorative coin set.
We based the launch set packaging design on the iconic shape of a stamped gold bar. The etched black box offset the luxurious sheen and textures of the gold coin and medallion. For the design of the medallion we replicated the topography of the the single richest gold field on earth.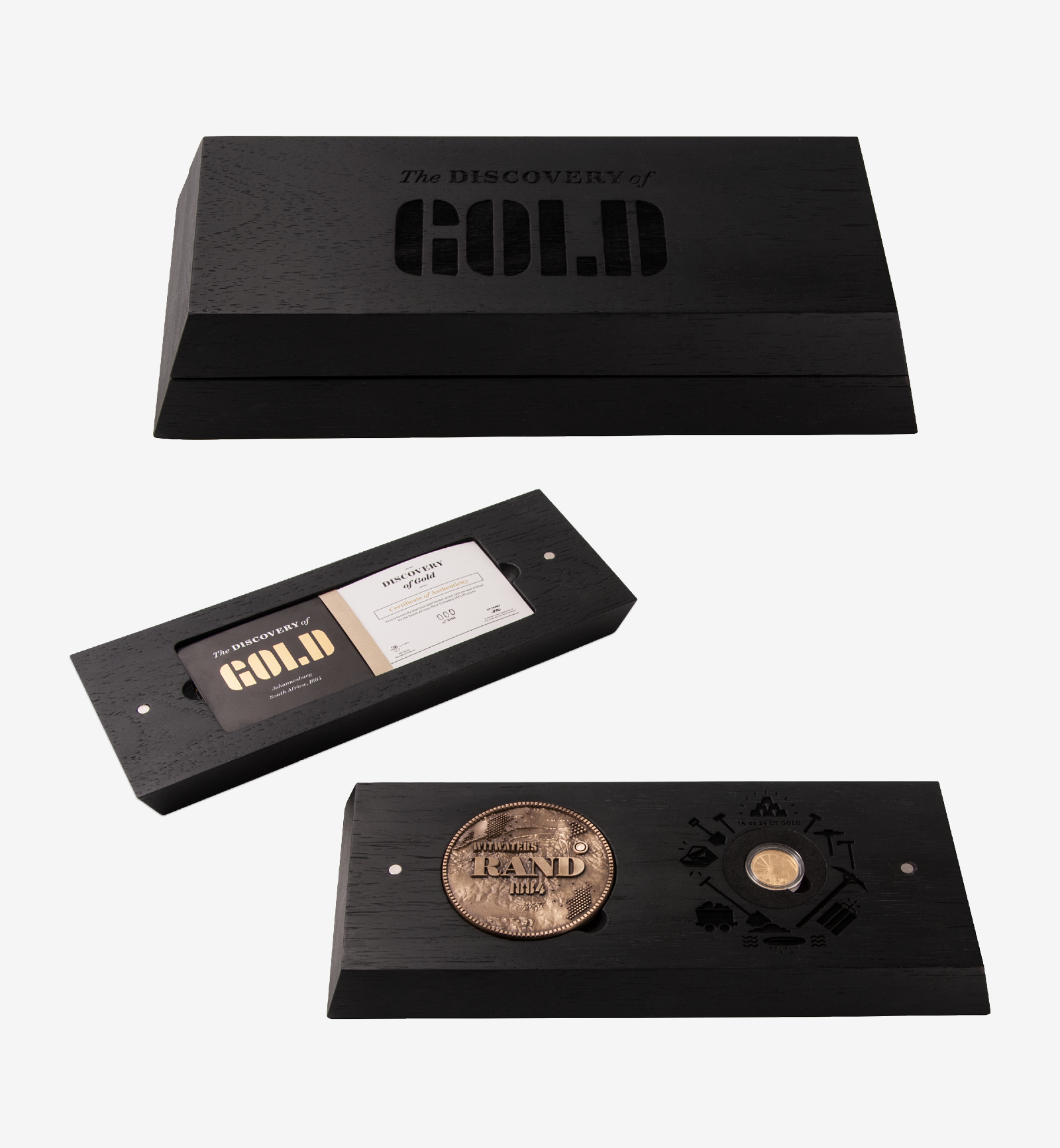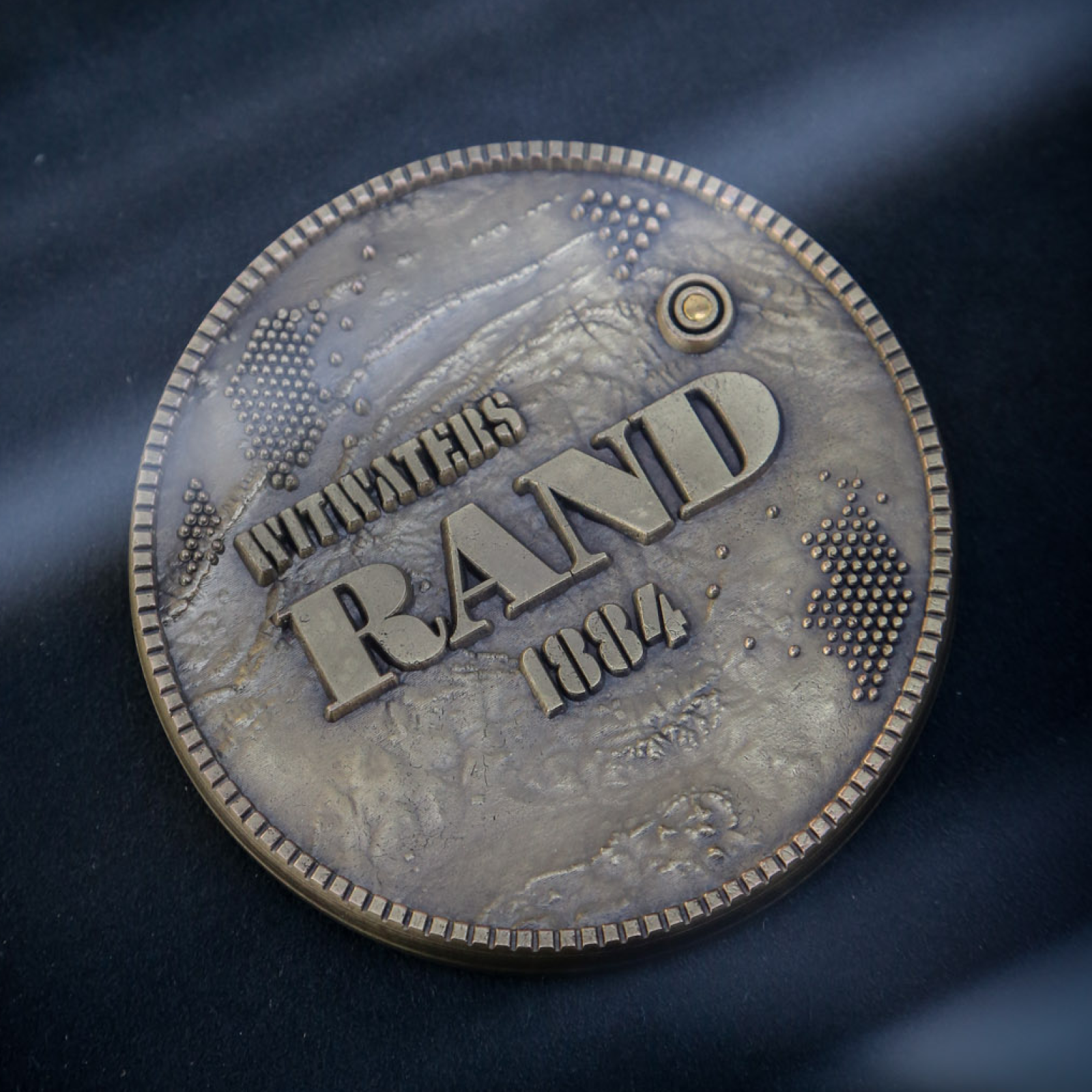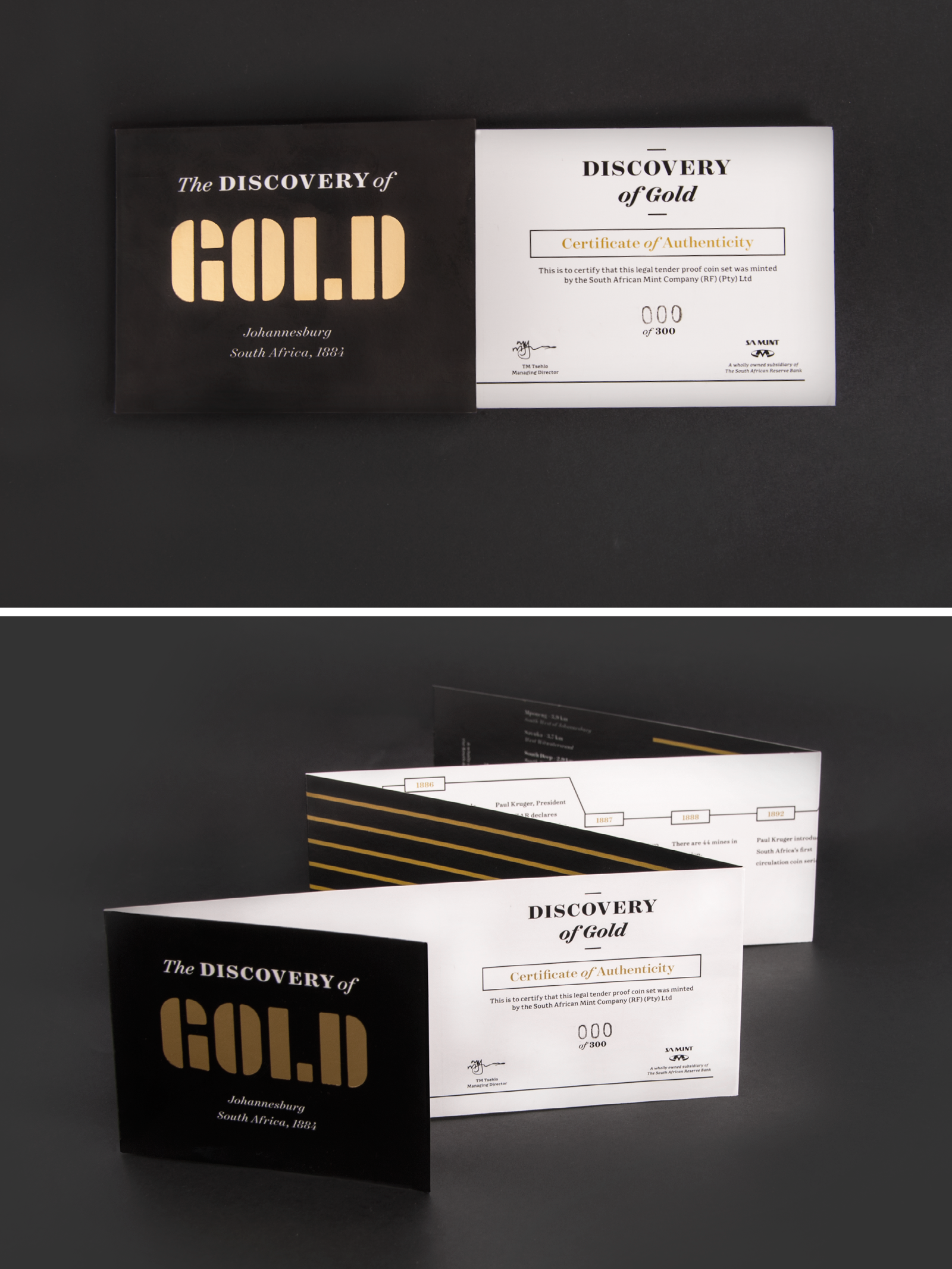 Included along with the coin and medallion is a booklet dedicated to the key events in the discovery of gold. The booklet folds out to reveal a timeline of  the South African gold industry. On the reverse, a striking infographic compares the depth of mine shafts to the height of skyscrapers in the City of Gold.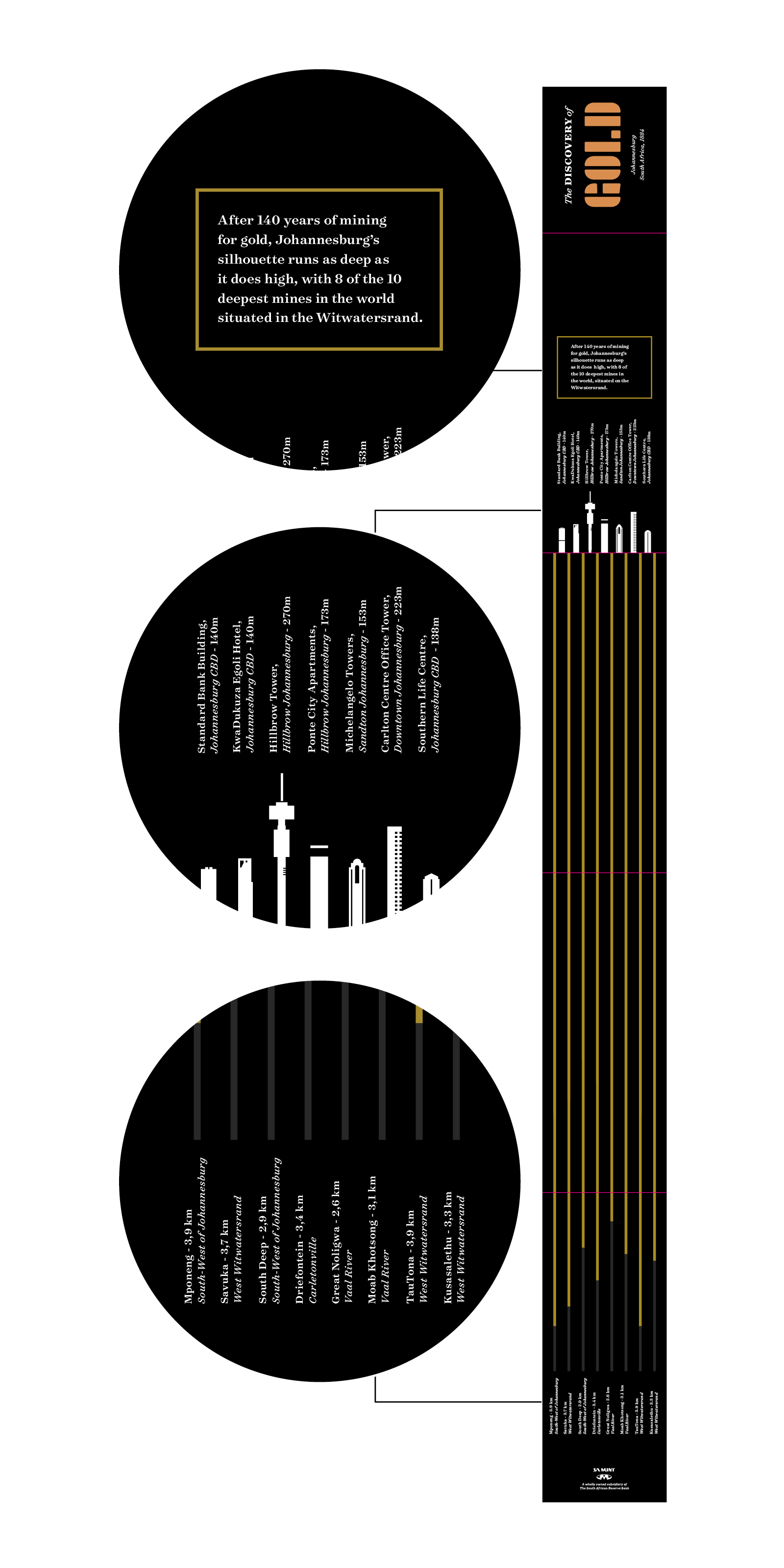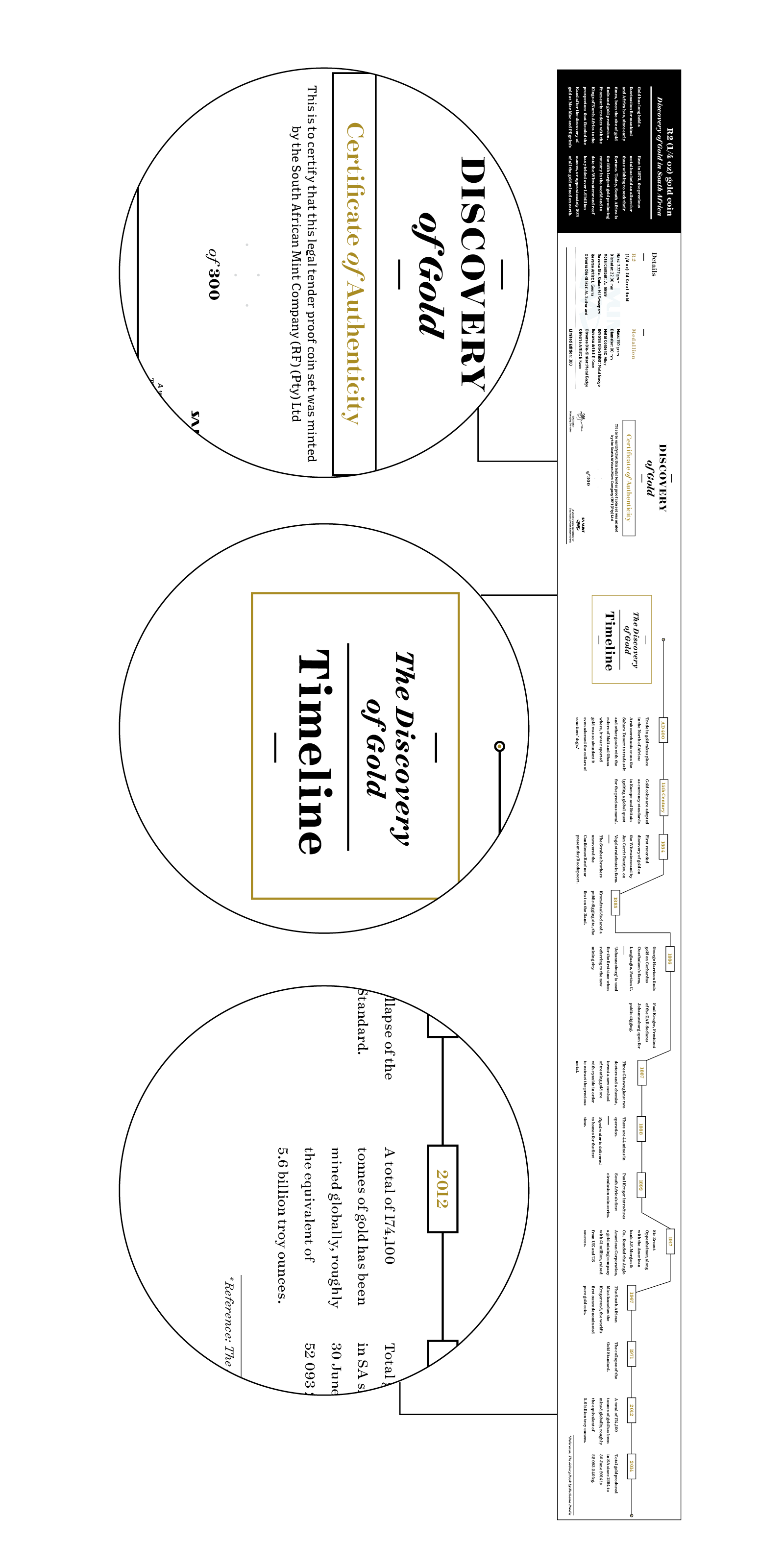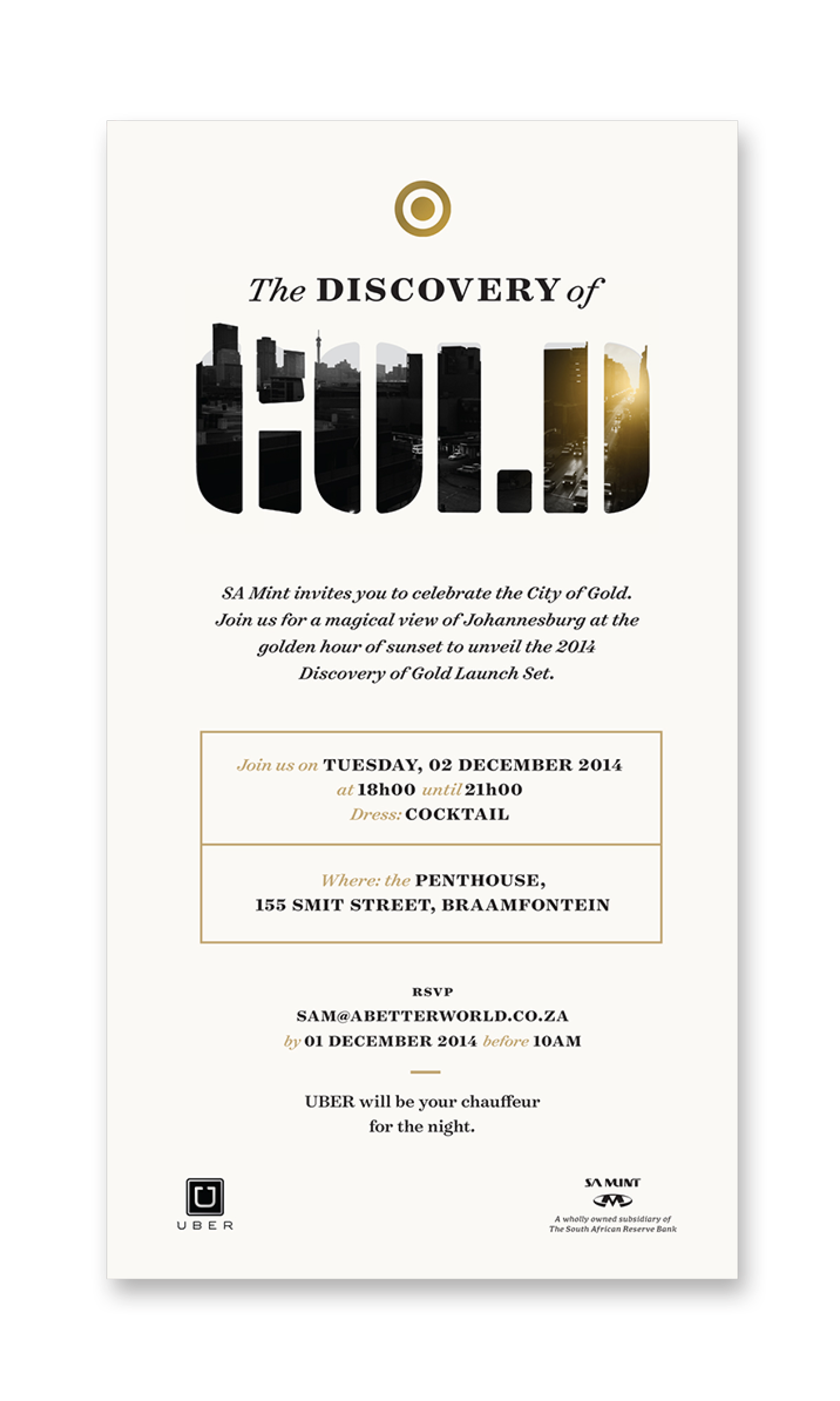 Braamfontein, one of the oldest suburbs in Johannesburg, played host to the event. We decorated glass walls with vinyl infographics, with the skyline providing a magnificent backdrop. Decor, catering, music and coin displays all imbued the luxurious nature of gold.