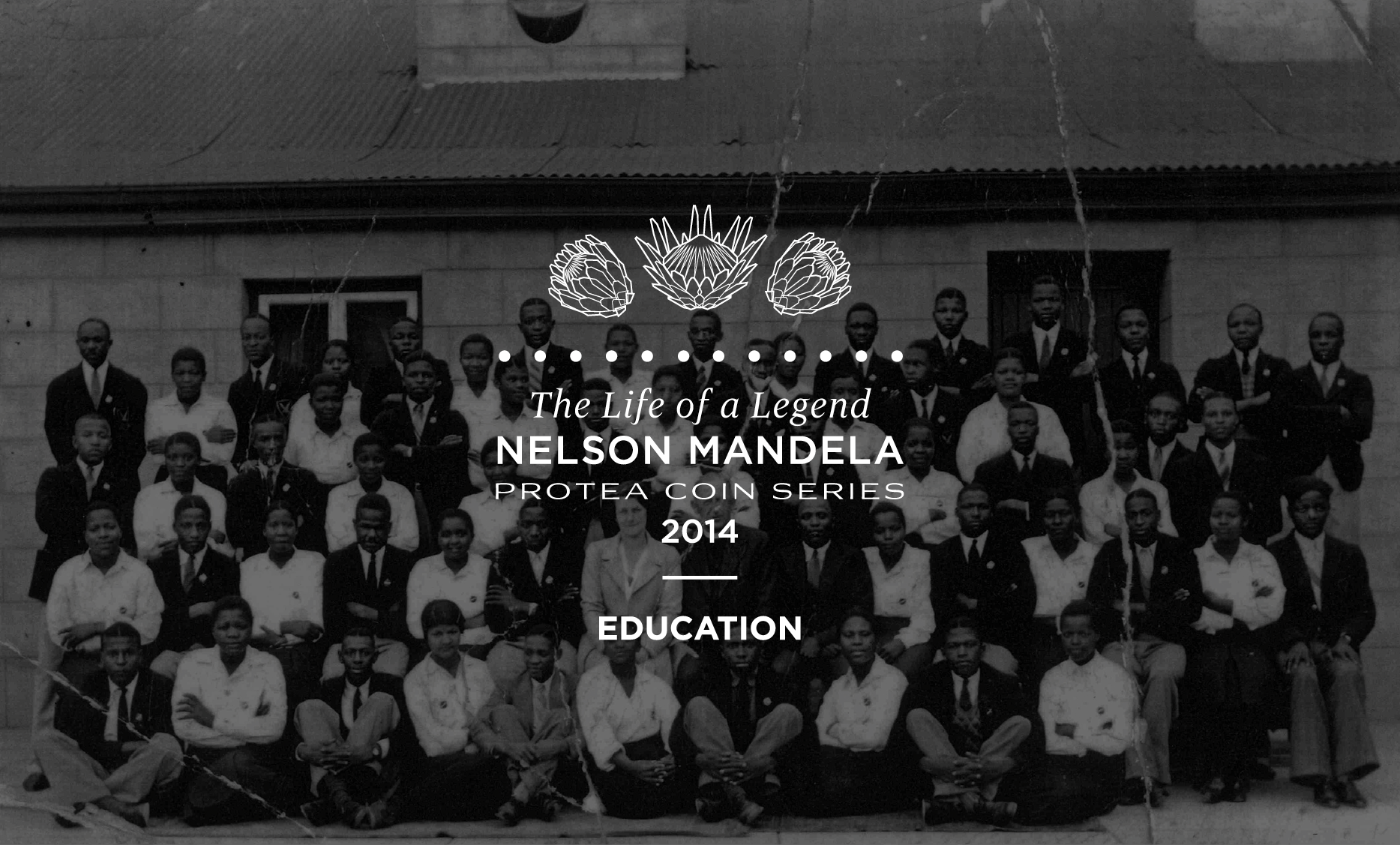 First Introduced in 2013, the South African Mint's The Life of a Legend: Nelson Mandela Protea coin series honours the legacy of our beloved Madiba. A champion of education - who once stated: "No country can really develop unless its citizens are educated" - the 2014 coin set takes Mr. Mandela's personal scholarly journey as theme.
Our brief was to develop a conceptual and visual solution for the packaging, printed collateral, audio visual elements and video documentary, as well as a launch event for the new coin set.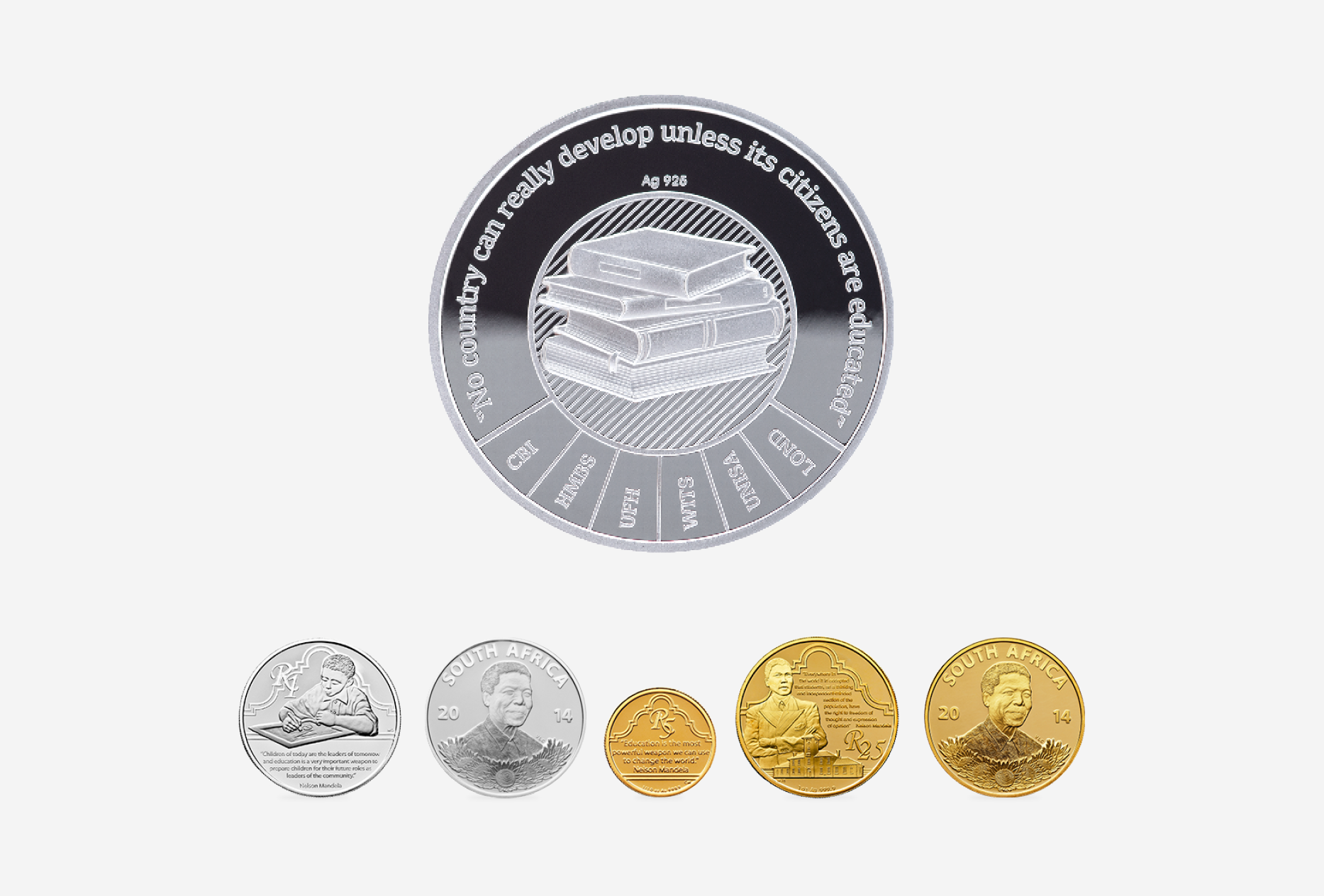 A medallion, custom designed by our studio, along with an informational booklet depicting important highlights from Mandela's education, were included inside as value adds.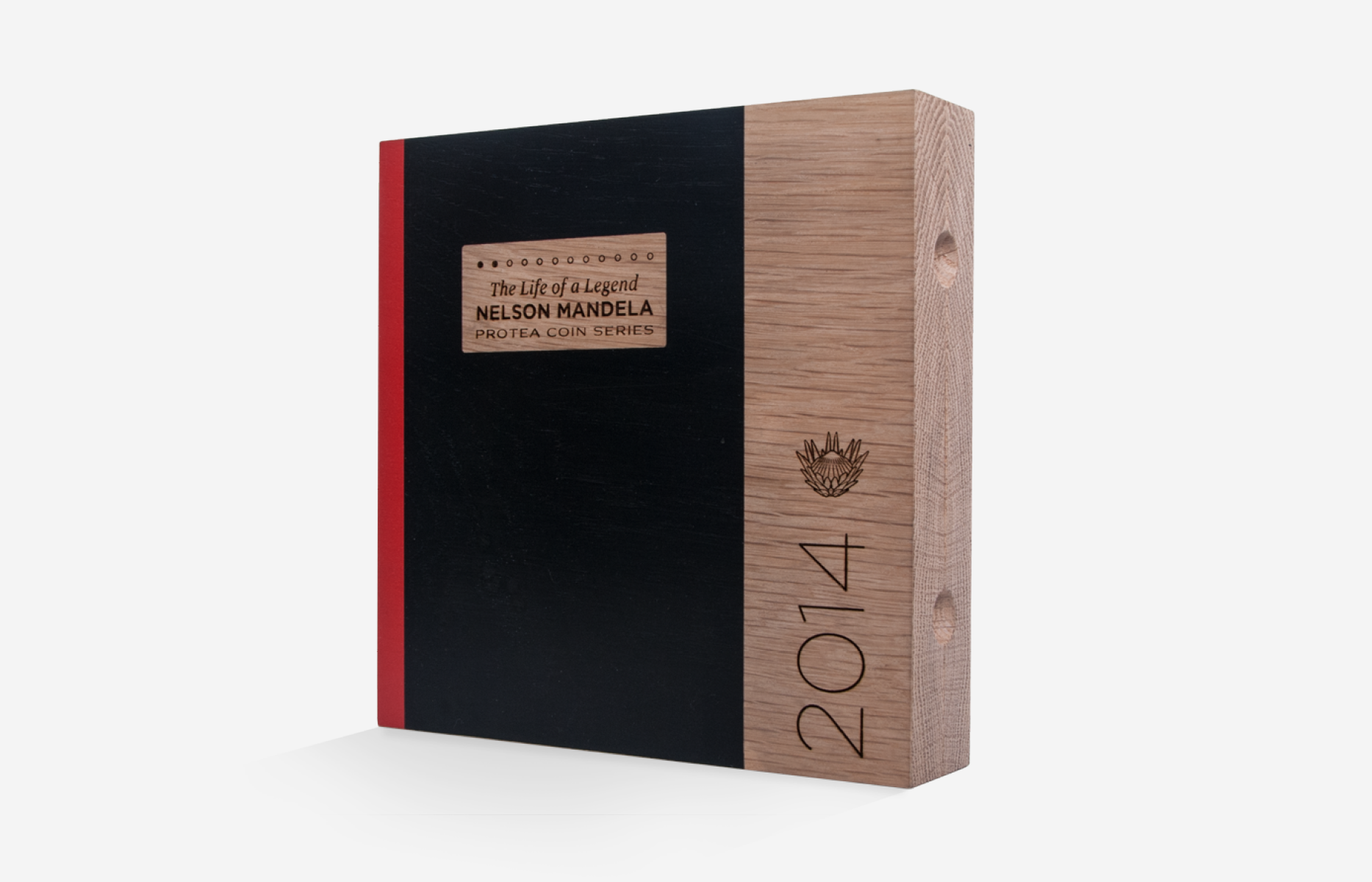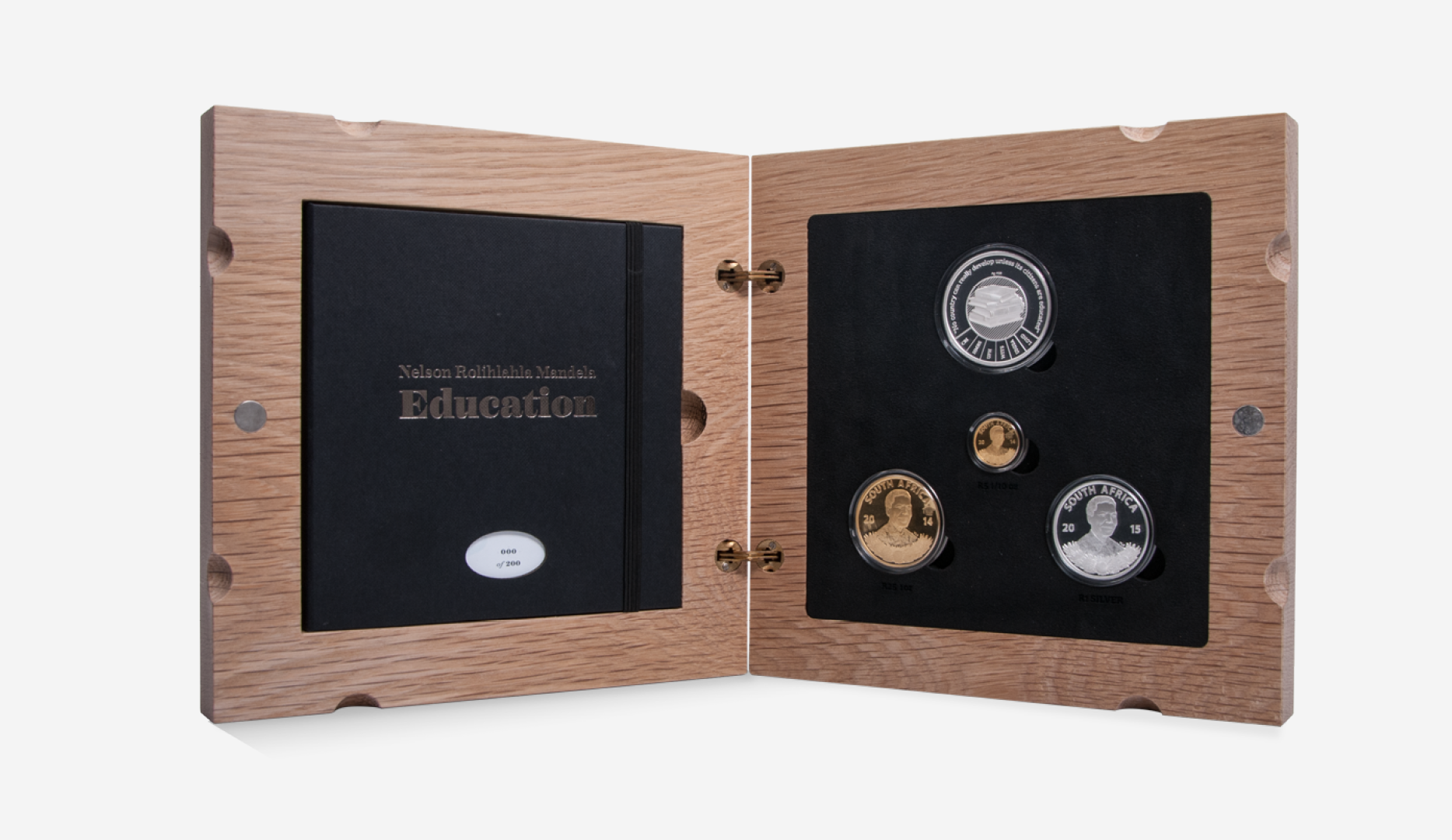 The packaging had to be based on the the prototype we developed for the range as a whole, but customised with each edition to express the theme of the particular set. To tie in with the theme of education, the lid of the hand crafted oak box was silkscreened and the hinges moved to visually resemble, and open like, a classroom notebook.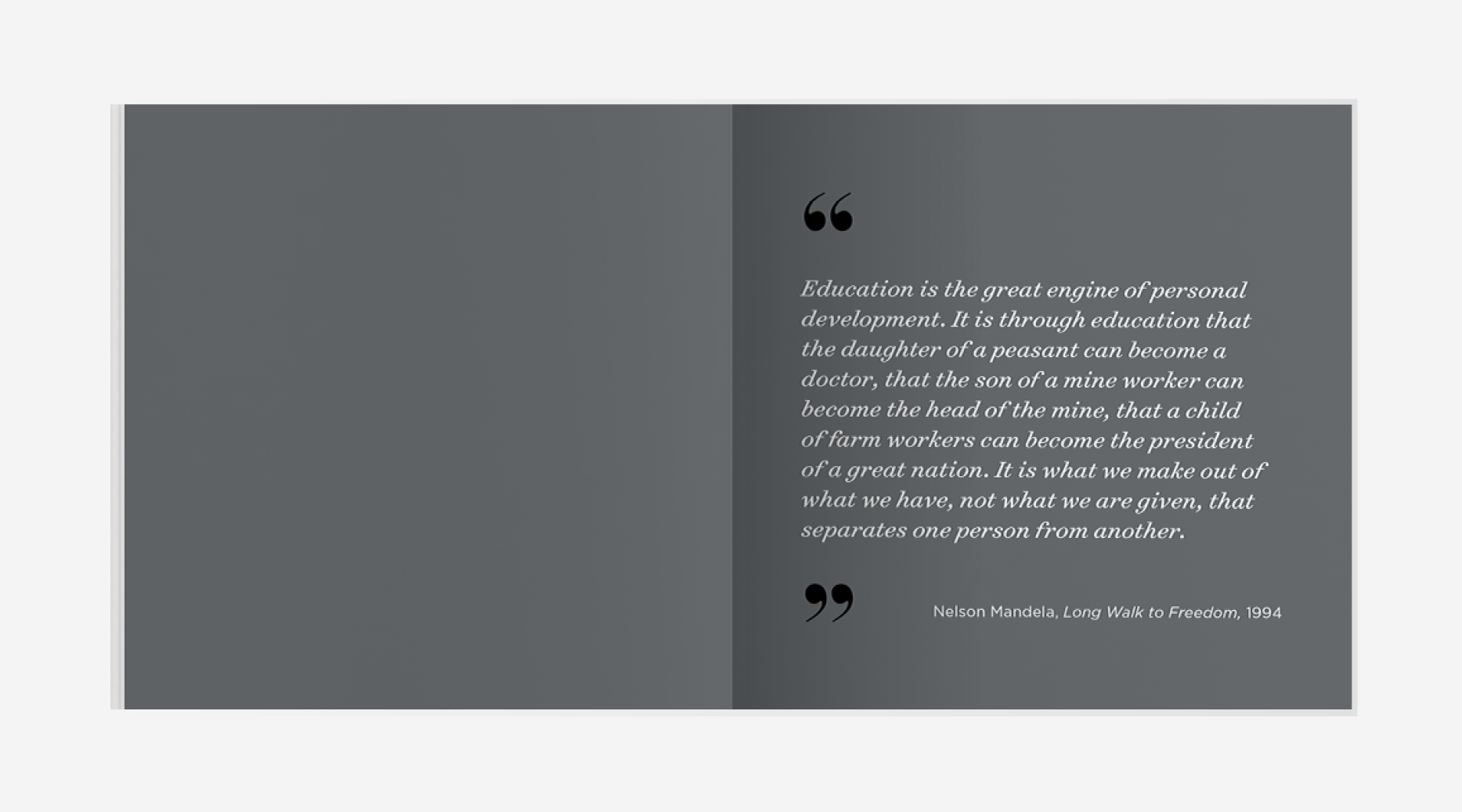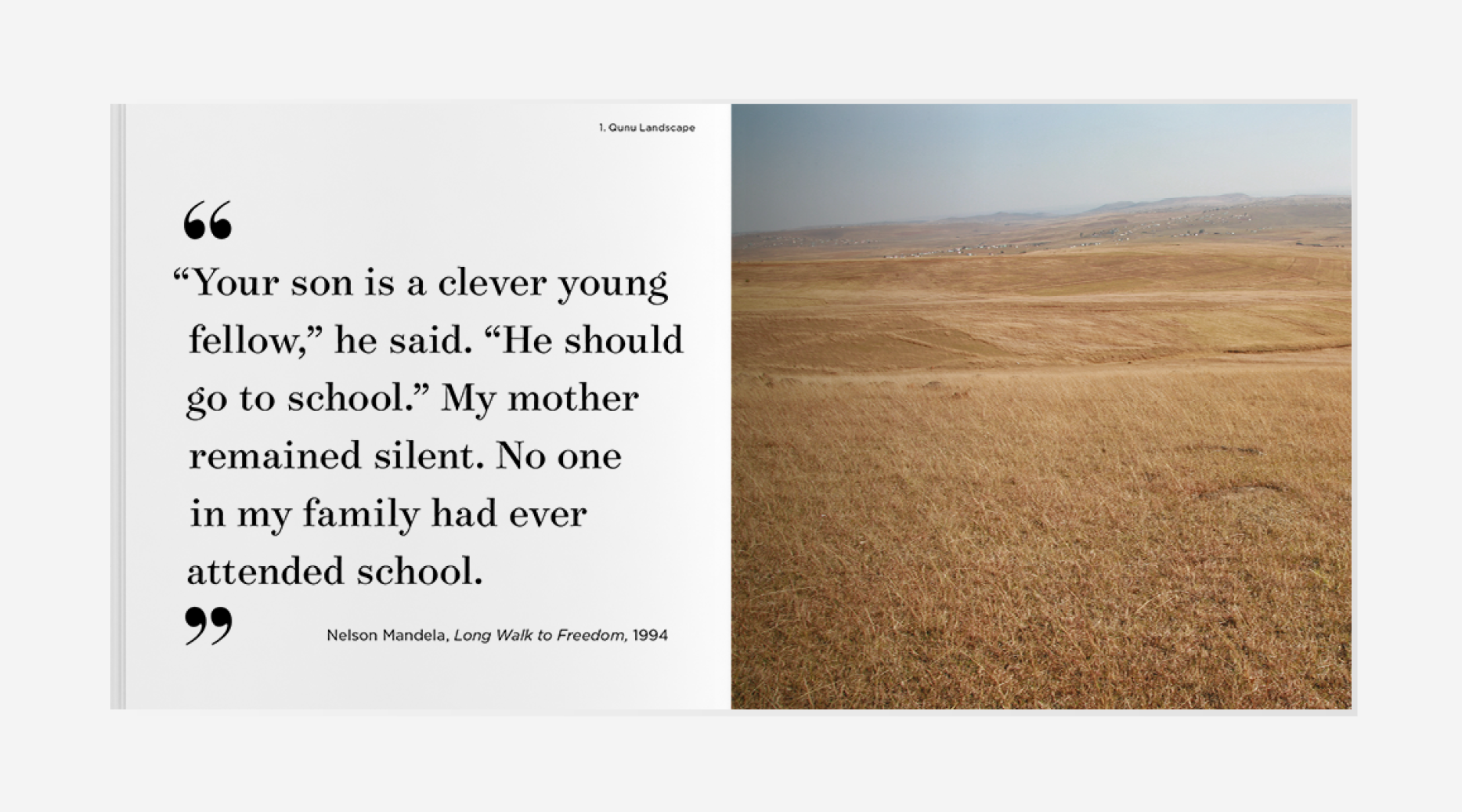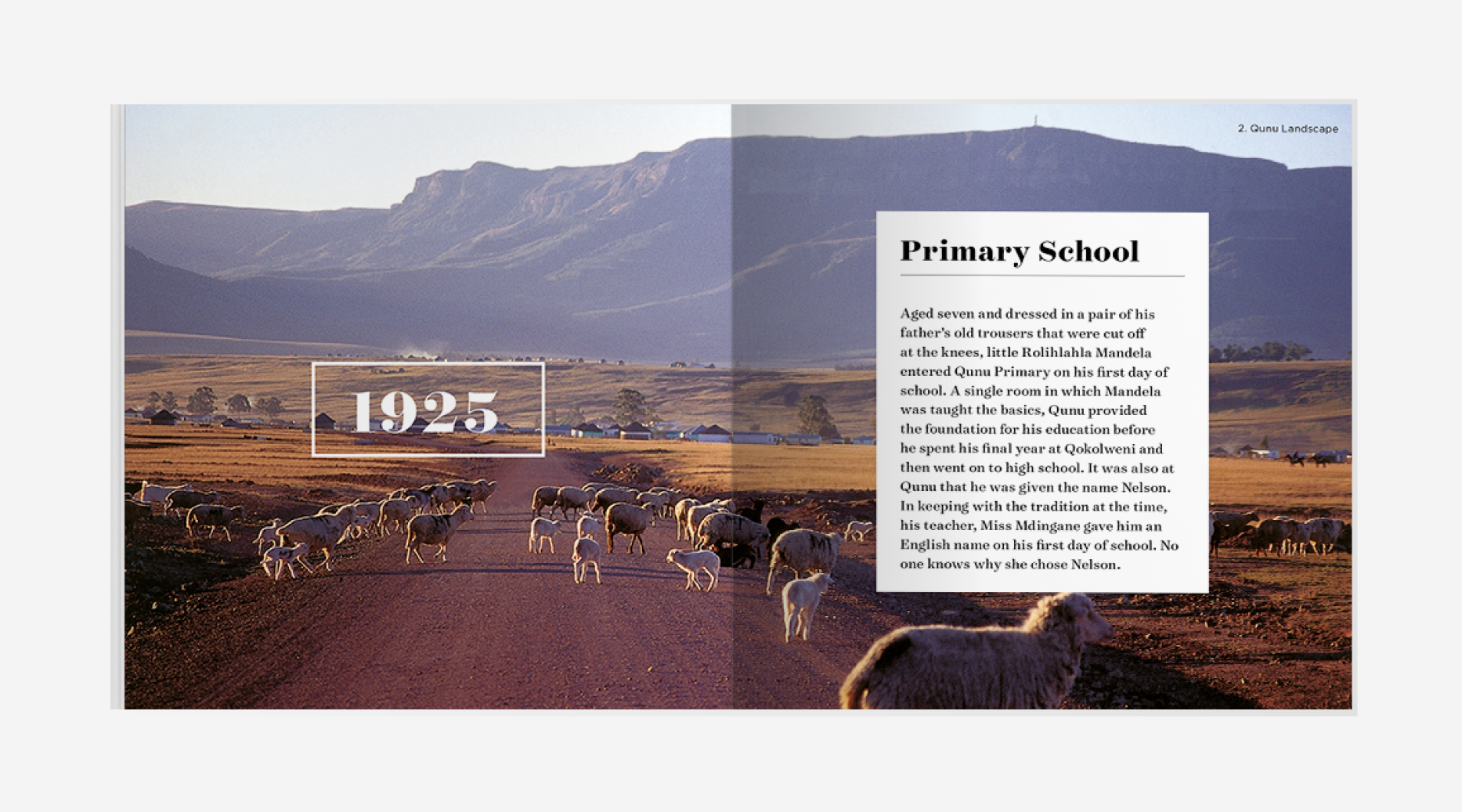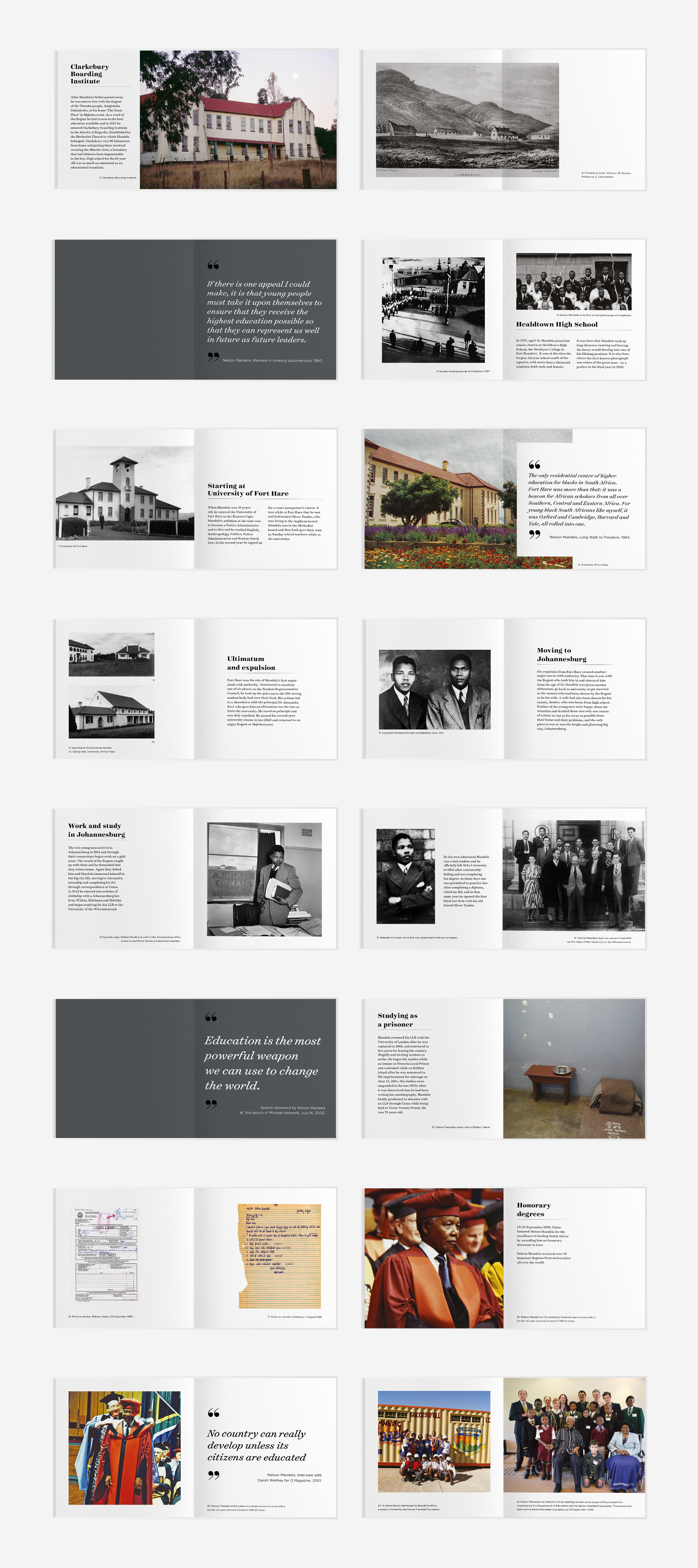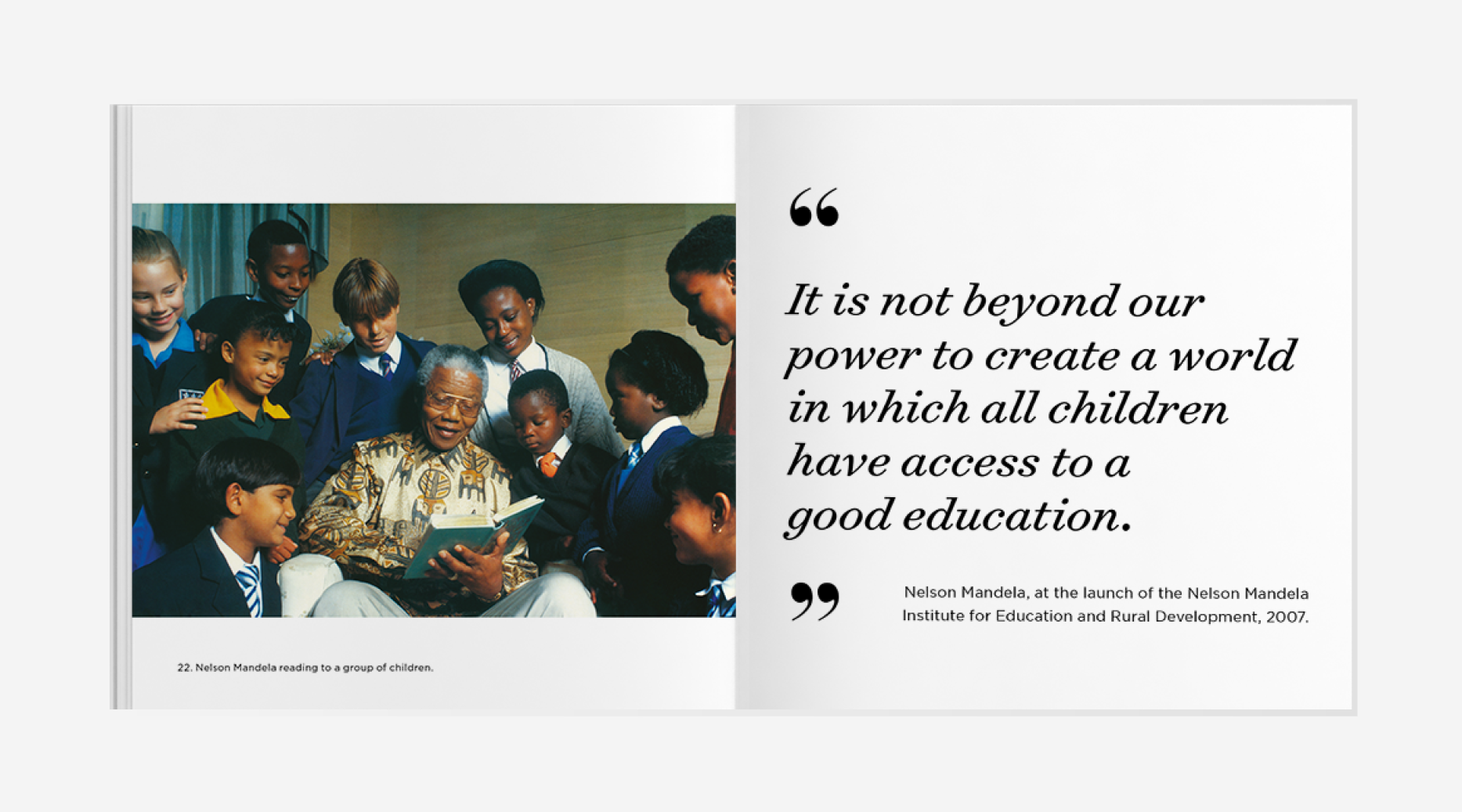 Collateral, and decor elements of the launch event continued the education theme. The focus, however, was on Mr. Mandela's tertiary education.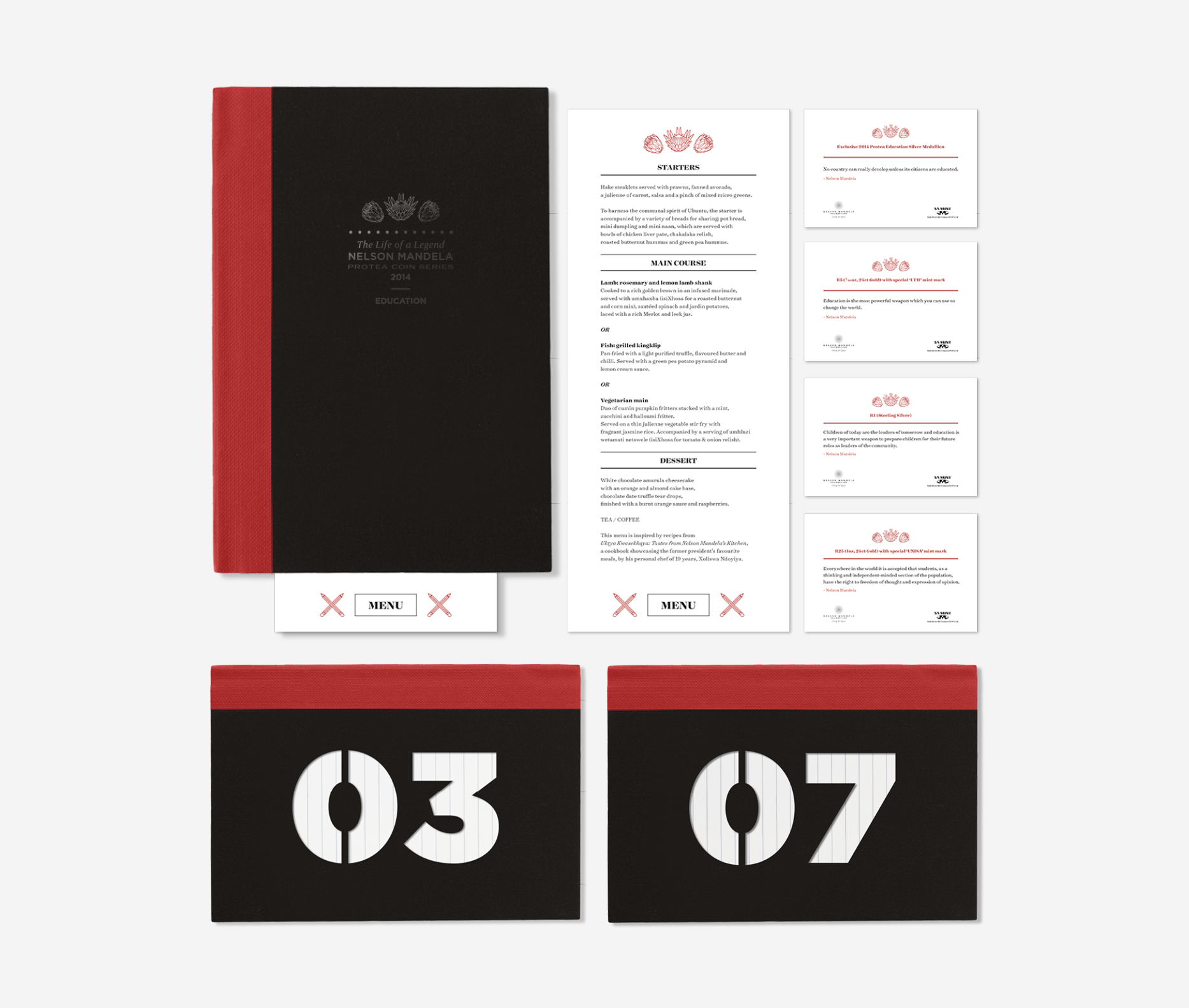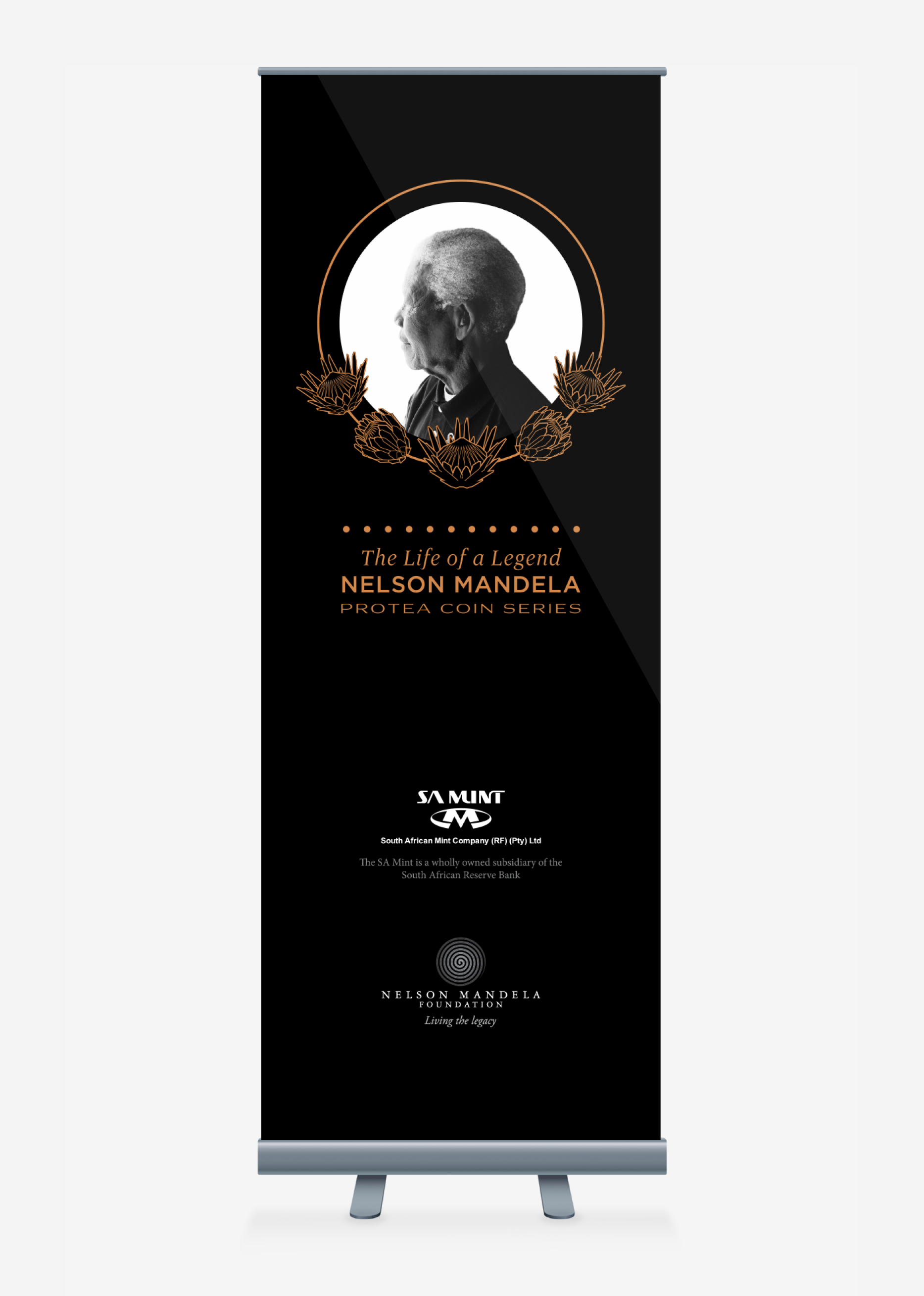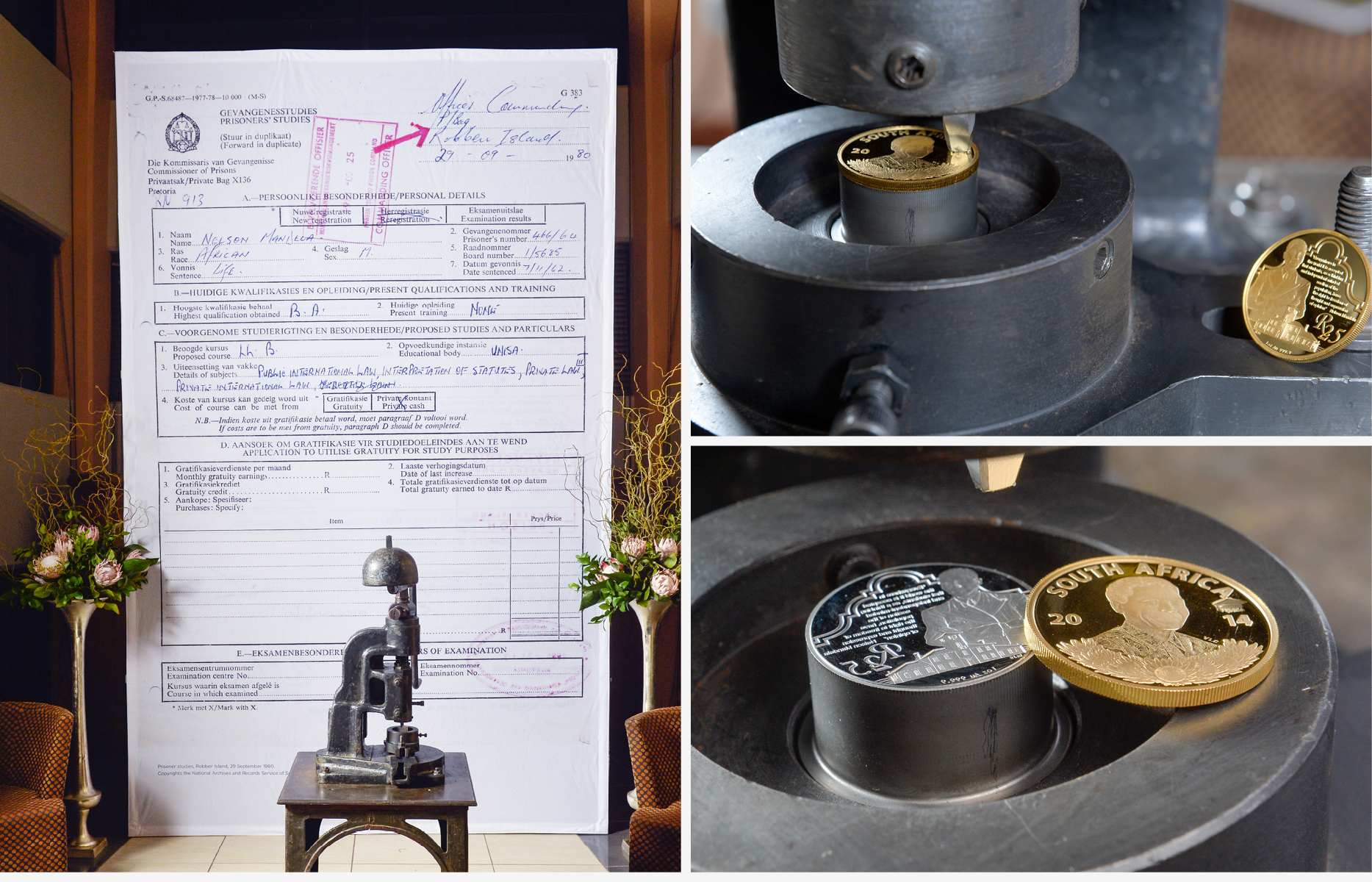 To mark the occasion we reprinted an original study application document from Nelson Mandela's studies during his time in prison at Robben Island for the backdrop of the overstriking - significantly the document contains his prison number 46664. 
An 1 oz and 1/10 oz coin were each overstruck with mint marks representing two educational institutions Nelson Mandela studied at - University of Fort Hare and UNISA , providing a highlight of the evening.